Are you a parent or guardian for a student at LCSD? If so, remember there are several events at your student's school such as field trips, school dances, classroom activities, etc. that utilize volunteers to help make them happen. Even if you think you might want to volunteer for just one or two activities a year, it is beneficial to sign up now as a volunteer so you are clear to work with all students at the school. It is a quick two step process that includes completing an online volunteer orientation and submitting an application. Once approved, your application and training is good for two years and you will be able to participate in school functions and activities if you choose.
To sign up you can follow this link or scan the QR code below. For any questions or concerns please reach out to (blake.hagan@lincoln.k12.or.us ). Thank you!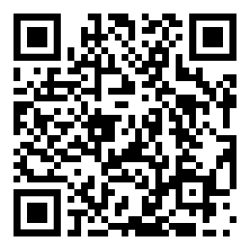 ¿Es usted padre o tutor de un estudiante en LCSD? Si es así, recuerde que hay varios eventos en la escuela de su estudiante, tales como excursiones, bailes escolares, actividades en el aula, etc. que utilizan voluntarios para ayudar a que sucedan. Incluso si usted piensa que puede ser que desee ser voluntario para una o dos actividades al año, es beneficioso para inscribirse ahora como voluntario para que esté claro para trabajar con todos los estudiantes en la escuela. Es un proceso rápido de dos pasos que incluye completar una orientación en línea para voluntarios y presentar una solicitud. Una vez aprobada, tu solicitud y tu formación serán válidas durante dos años y podrás participar en las funciones y actividades de la escuela si así lo deseas.
Para inscribirse puede seguir este enlace o escanear el código QR de abajo. Para cualquier pregunta o duda por favor póngase en contacto con (blake.hagan@lincoln.k12.or.us ). Muchas gracias.